We are Periodontic Experts
Get Treatment and Care from Experienced Periodontists in the Larchmont Village area of Los Angeles, CA
What is Periodontics?
Periodontics focuses on the supporting structures around teeth, including the gums, attached ligaments, bones, and more.
These structures not only keep your teeth strong, steady, and healthy, but they're also essential for your overall oral health. When one of these structures is damaged by disease, decay, or injury, it can quickly spread to other teeth and tissues. Periodontists address these issues with specialized care and procedures, so patients can live pain-free and enjoy strong, healthy teeth and gums.
What Training is Required for Periodontists?
Periodontists first attend dental school to obtain the education and experience necessary to address dental health concerns. Then they undergo three years of additional education after dental school to specialize in periodontics. This gives periodontists a more in-depth understanding of the complex issues that can affect the gums, connective tissue, and other structures that anchor teeth. Our periodontists at Larchmont Village in Los Angeles, CA bring years of education, training, and experience to the clinic, and help to diagnose patients accurately and resolve issues effectively.
Our Periodontic Services
If your gums and the sensitive tissues around your teeth are inflamed, painful, or otherwise damaged, periodontic services can help.
These techniques are designed to eliminate infection, stop harmful decay, and restore the health of your gums and connective tissues. We provide periodontic services at Larchmont Village in Los Angeles, CA to treat and heal a wide range of conditions ranging from mild gingivitis to more severe periodontitis. Early intervention can help to save you from pain and further damage down the road, though it is never too late to get the help that your mouth needs.
Osseous Surgery
Guided Tissue and Bone Regeneration
Gum Grafting
Crown Lengthening
Dental Implants
Scaling and Root Planing
Perio Deep Cleaning
Non-Surgical Treatments
Regenerative Procedures
Pocket Reduction Procedures
Gingivectomy
Socket preservation
We Use Advanced Technology to Provide the Best Care
Advanced periodontal issues are usually clear to the sufferer and the periodontist. However, early intervention can help to preserve tooth health and strength, and prevent pain and discomfort later on.
We use dental cone beam computed tomography (CBCT) to get an in-depth look at the inner structures supporting your teeth, so we can detect early signs and symptoms. This x-ray imaging technology gives us a 3-dimensional model of your teeth, gums, nerves, bones, and other structures, so we get a full picture of your oral health. With this information, we can detect health concerns before they become problems and develop the best treatment options.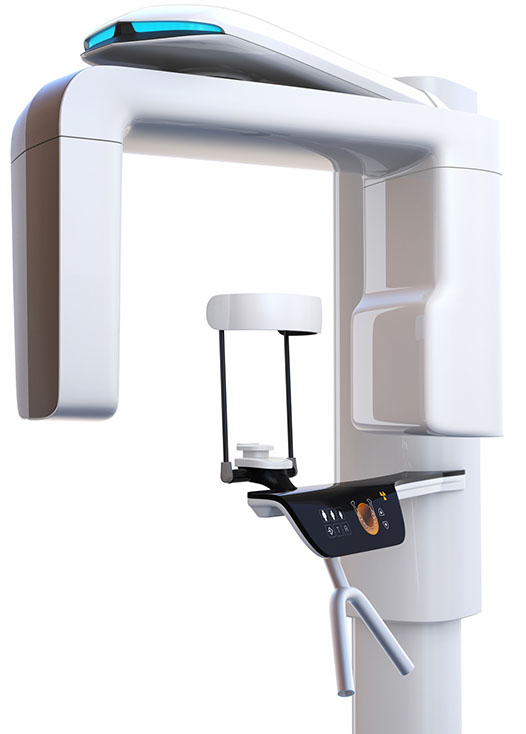 What Can I Expect During My Initial Perio Appointment?
At your appointment, your periodontist will carefully inspect your teeth and gums. First, they will examine the gum line to check for recession, which can indicate gingivitis or periodontitis. Your periodontist will also check the alignment of your teeth and see if any of your teeth are loose. They will also assess your gum health by checking the periodontal pockets between your teeth and gums. Deep periodontal pockets indicate gingivitis, while narrow pockets indicate healthy gums. The periodontist may also take x-rays to assess the health of structures that aren't visible.